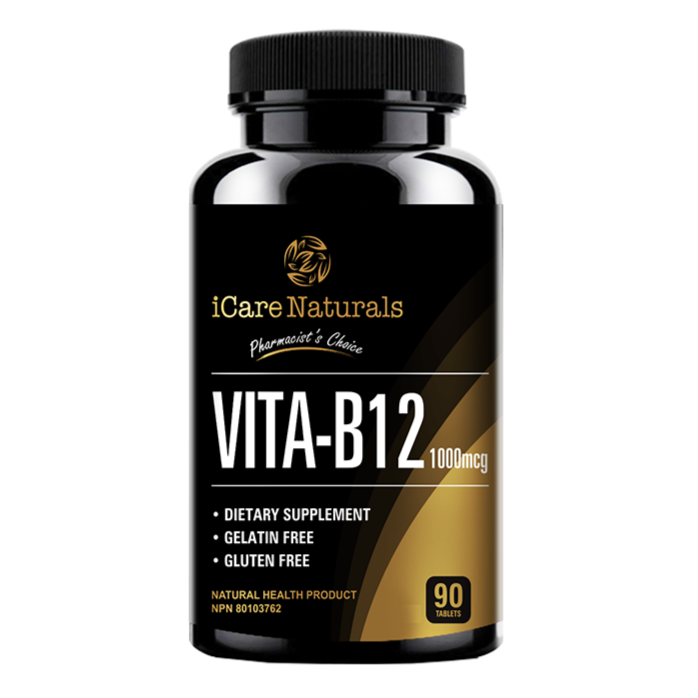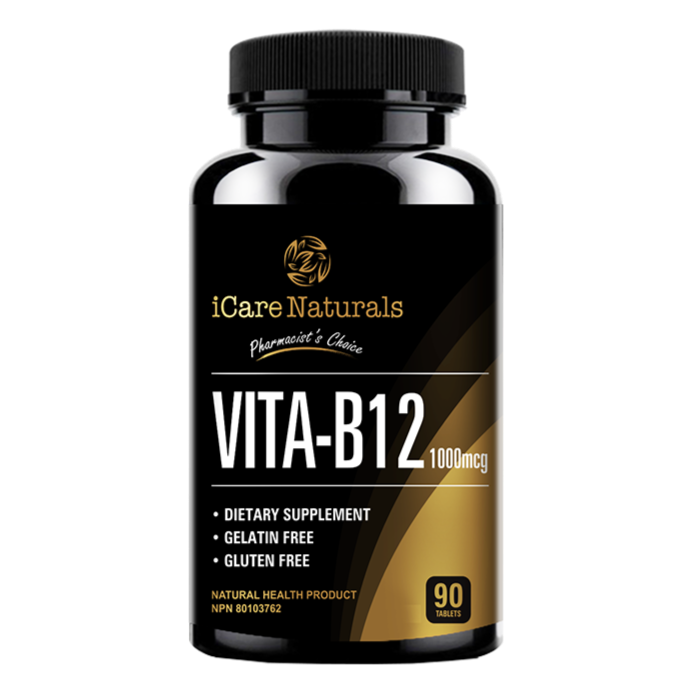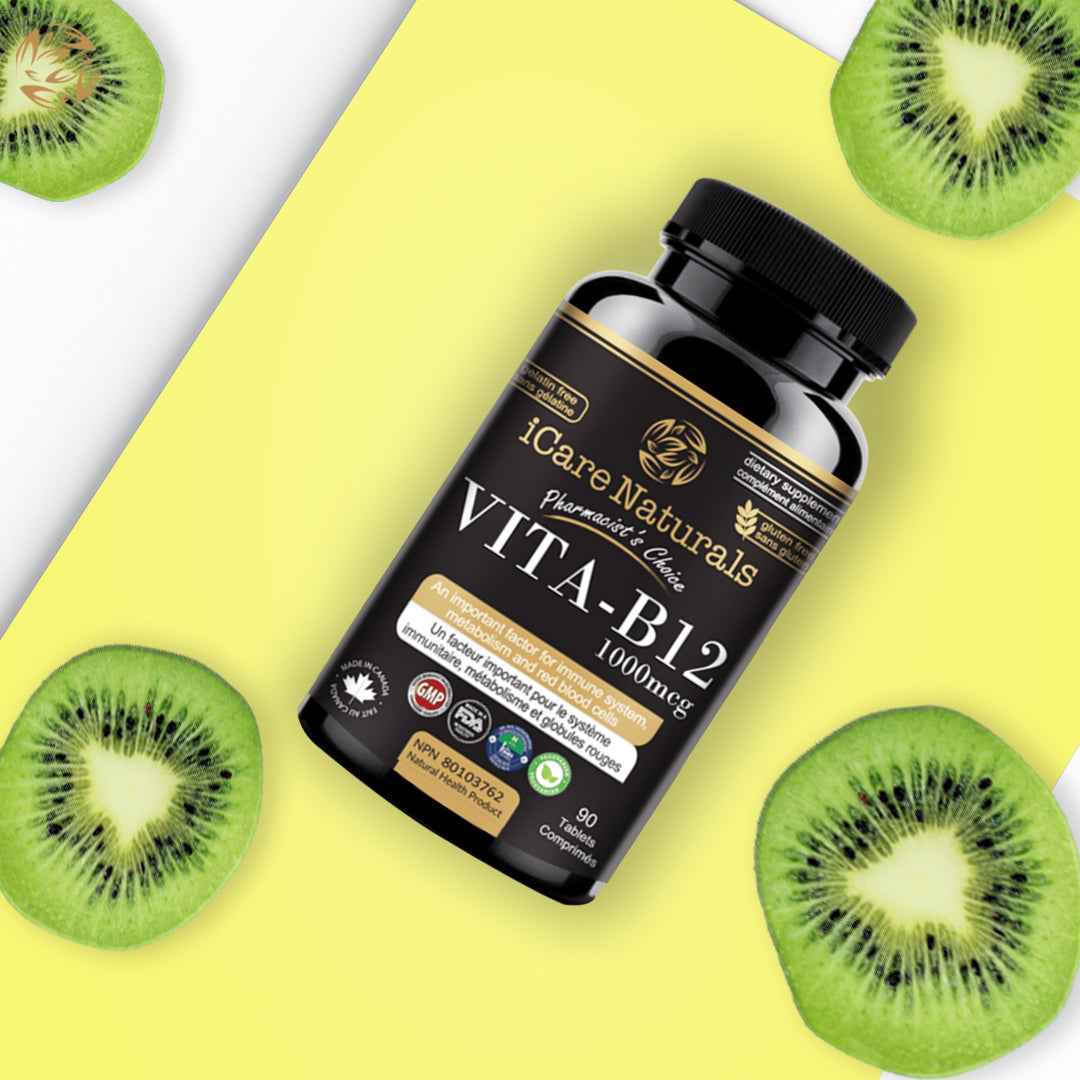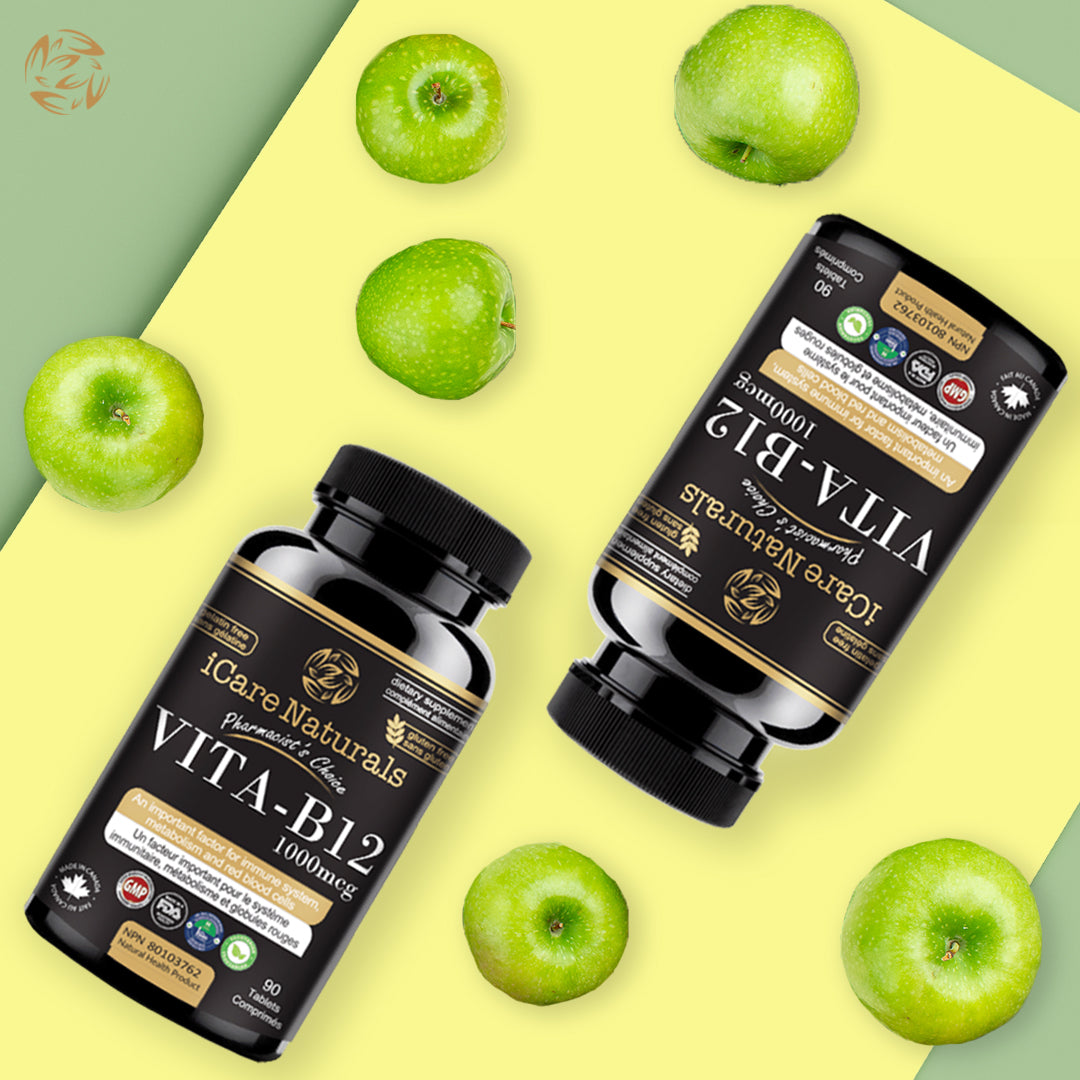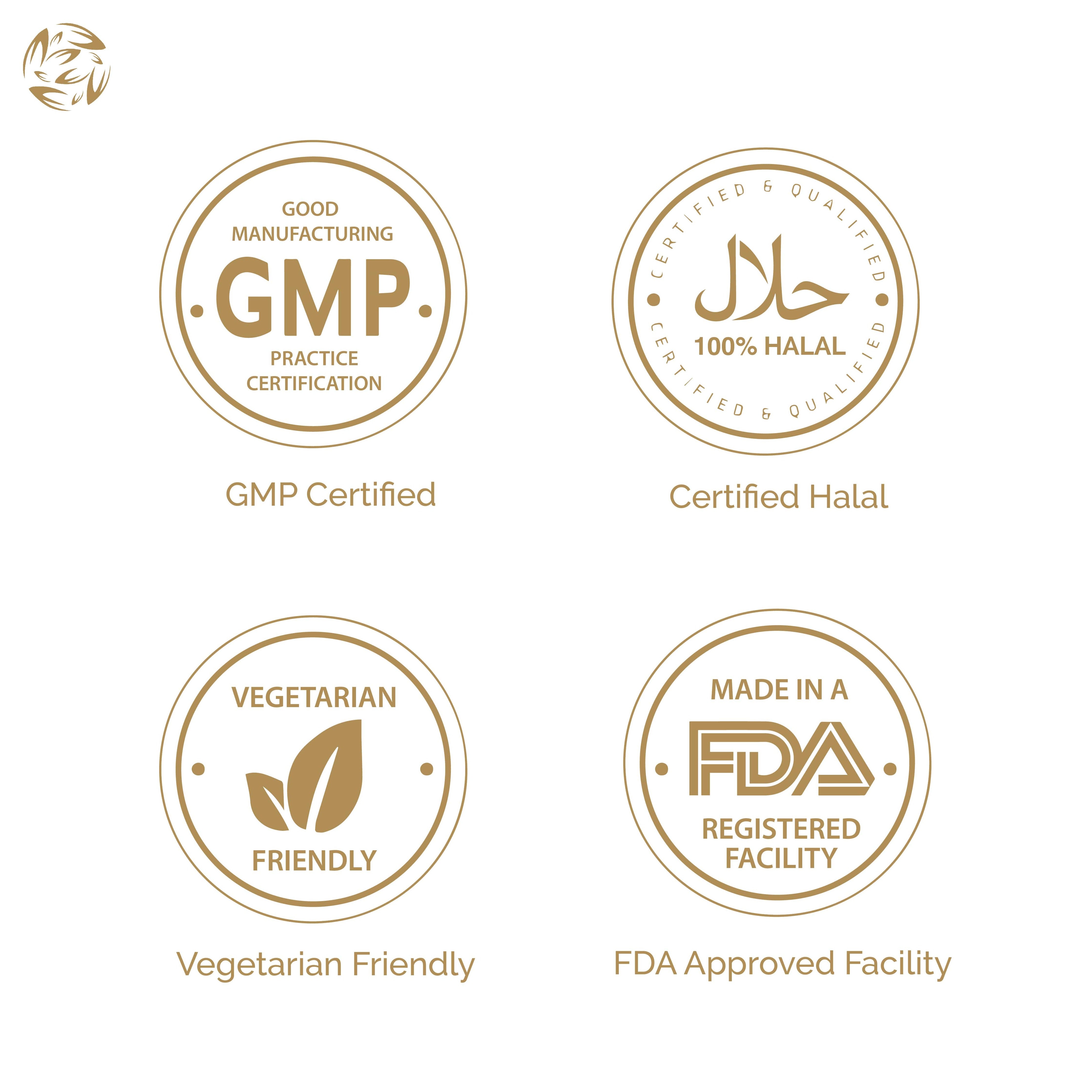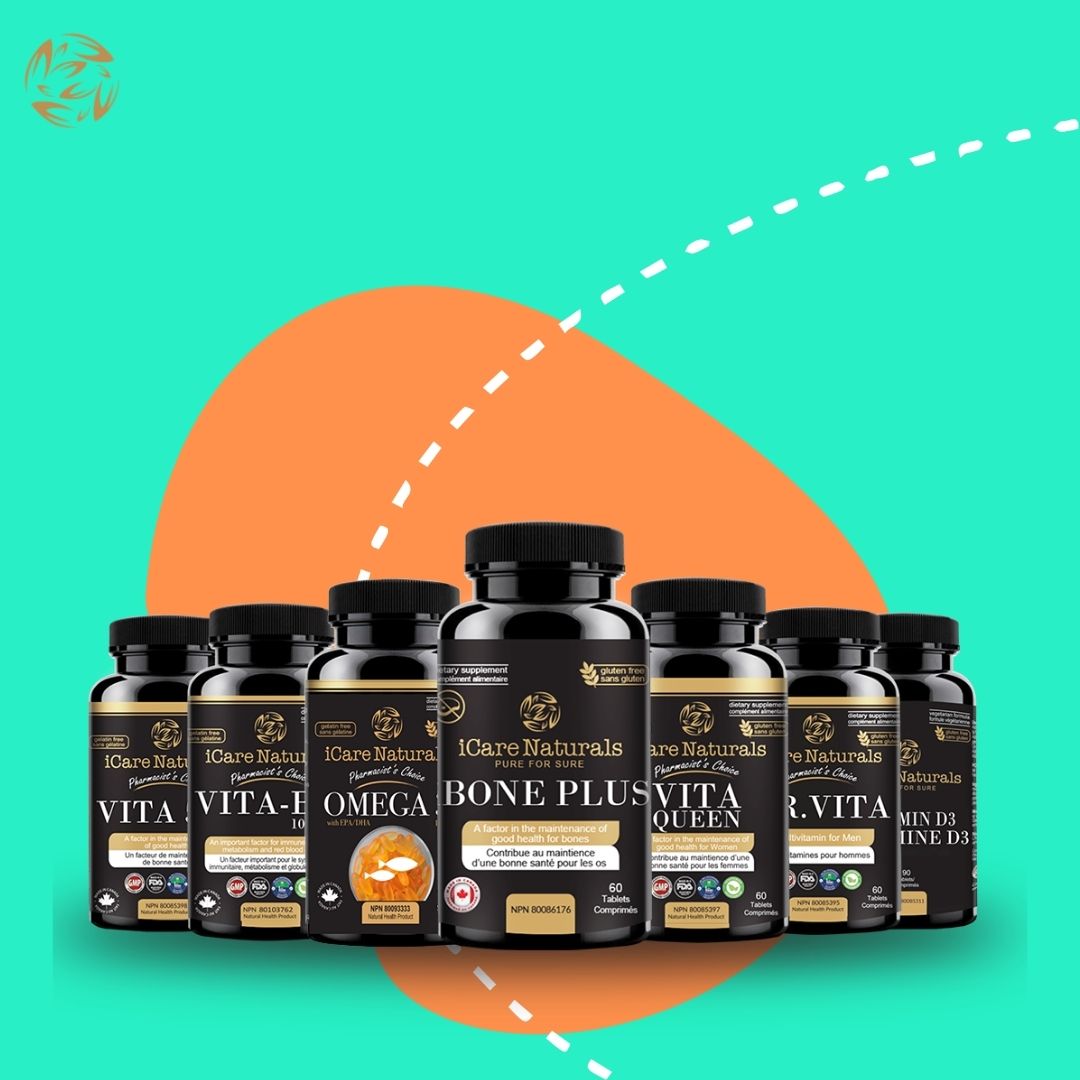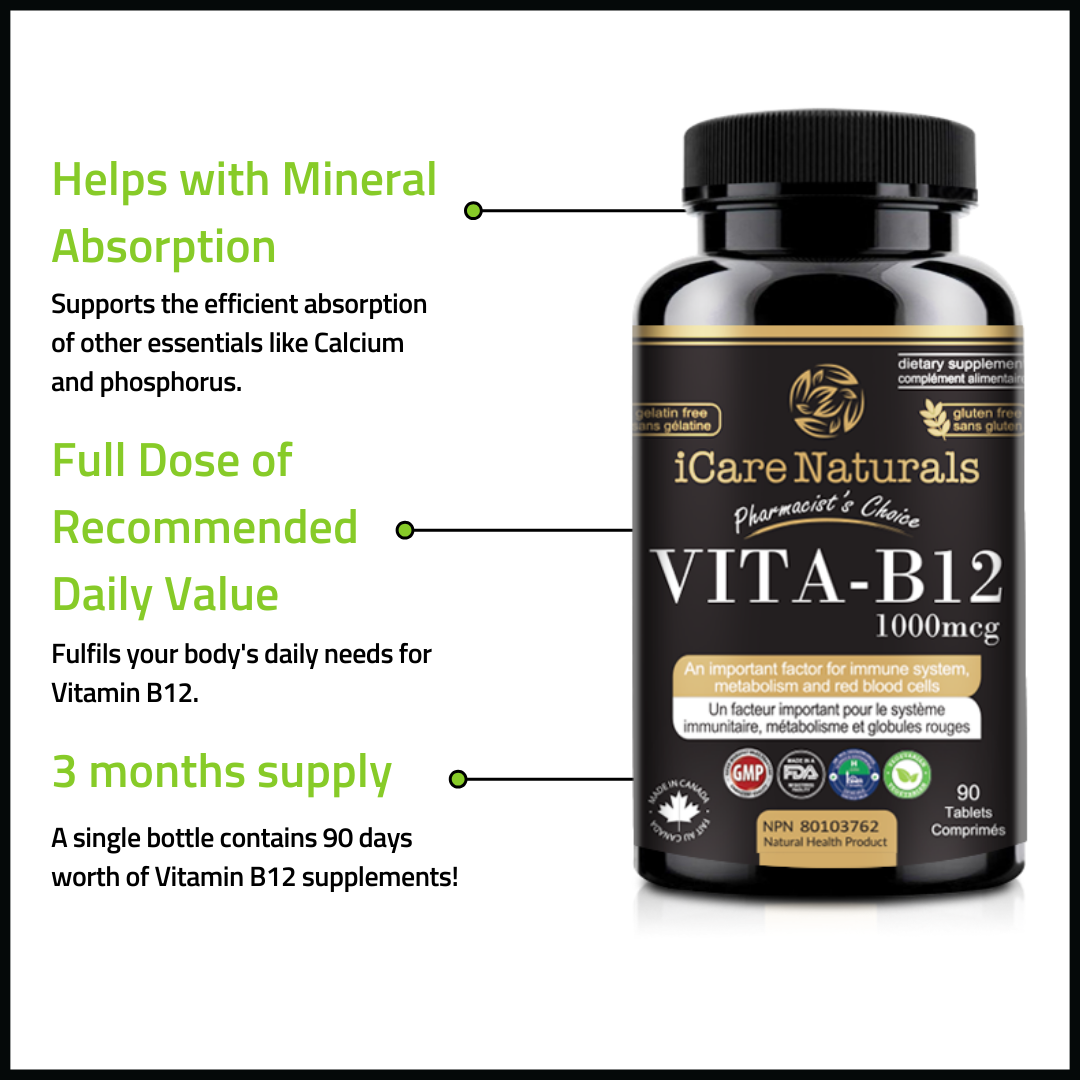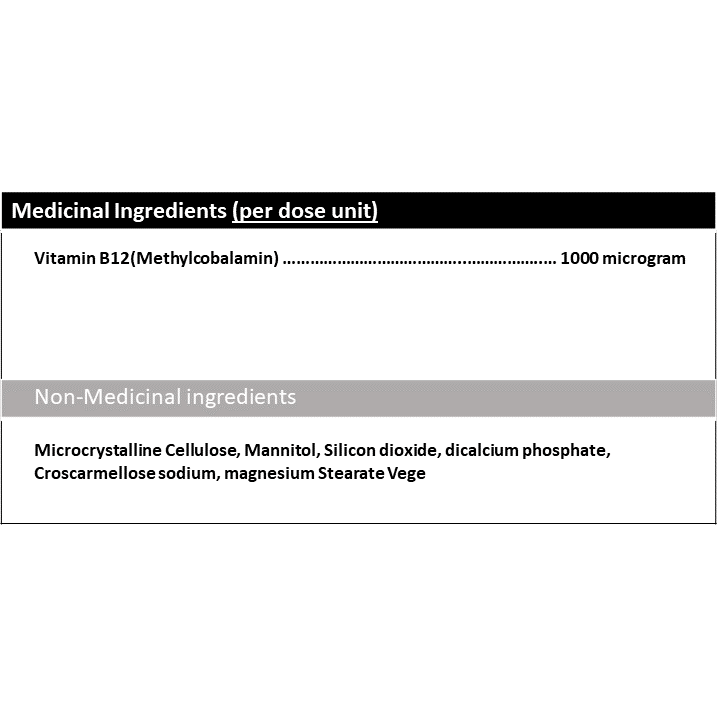 Vitamin B12 Supplement - 1000 mcg for Vegetarians, Gluten-Free, Halal
$15.97
90 count - 3 months supply.  ********More Discount on twin pack*****
iCare Naturals' Halal Vitamin B12 supplement for Men and Women provides you with your daily B12 requirements!
Our B12 formulation helps keep your body's blood and nerve cells healthy and helps make DNA, the genetic material in all of your cells. Additionally, our B12 supplements can support symptoms of:
Strange sensations, numbness, or tingling in the hands, legs, or feet

Difficulty walking (staggering, balance problems)

A swollen, inflamed tongue

Difficulty thinking and reasoning (cognitive difficulties), or memory loss

Fatigue/tiredness
Get iCare Naturals' Vita B12 today - for a brighter tomorrow!
*Some ingredients may contain synthetic substances
EXPERIENCE A BETTER TOMORROW
A Source of Antioxidants
Offers Mental Clarity
Promotes Calmer Moods
Supports Bone Strength
No After-Taste & Coated Texture
Our coated pills have no strong after taste, iCare supplements are easy to take and digest.
Gelatin & Gluten Free
Made without any additives like sugar, pork gelatin, and completely gluten-free - iCare supplements are pure for sure.

Perfect Companion with Breakfast & Dinner
iCare B12 supplements fit right into your schedule, and can be taken along with your daily meal.